QMCG 140th Anniversary Gala Dinner
I am delighted to report that Goldsmiths' Hall was a brilliant –  literally! –  venue for our successful fundraising Gala Dinner on Tuesday 22nd November.  The beautiful dining hall was lit by shimmering glass chandeliers with real candles, which added to the special atmosphere of the glamorous evening. The Silent Auction with wonderful prizes so kindly donated by you, the Executive Committee and Trustees, had bids coming in when it opened a few days earlier and on the evening it created a buzz, with bids coming in until the very last minute. The two Pearly Queens from Greenwich and Woolwich enjoyed meeting the 143 guests as they arrived and posing for  photographs, and later we watched with growing excitement as the Pearly Queen of Saint James's Palace, created by Anne Carrington and donated to QMCG, was auctioned live!
I am so pleased and proud to be able to announce that the event raised about £40,000 – an amazing achievement as part of 140th anniversary celebrations.
Ruth Briant
Executive Chair, QMCG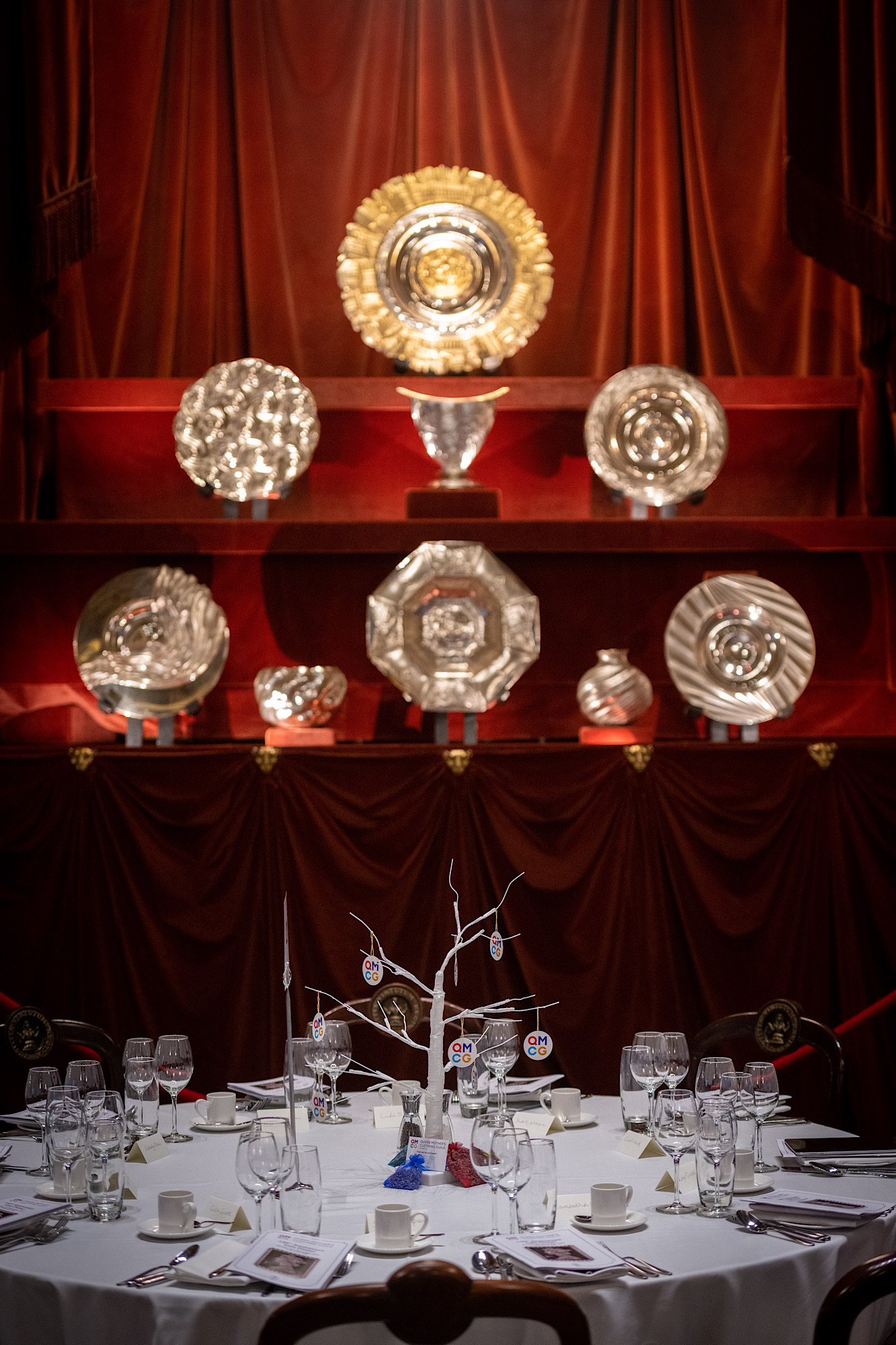 Photo credit: Adrian Myers